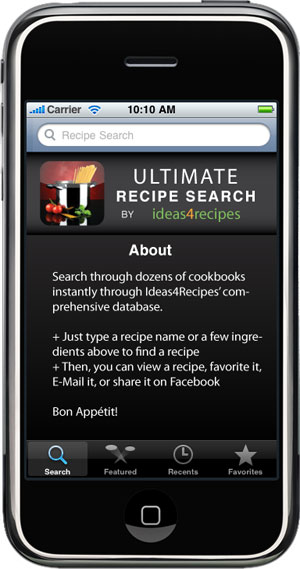 Ultimate Recipe Cookbook iPhone App by Ideas 4 Recipes
Ultimate search feature: Search by recipe name or by ingredients (if you don't know the exact recipe you want or you just want to try something different). Browse through thousands of extraordinary recipes from dozens of unique cultures.
Featured: Get recipe ideas by seeing many of the recipes others are enjoying right now.
Share: You can share the recipes you love by emailing a recipe or adding it to Facebook.
Recently viewed: The last 20 recipes you viewed will be listed on your iPhone, iPad or iPod.
Favorites: Favorite as many recipes as you want so you can have that tasty recipe again or share it with others.